That moment when you're driving up a mountain and then think, holy smokes, is this even real?
Week 3
January 16 - 22
We went to Lake Arrowhead, California to help Todd's uncle move into his new home. This was the perfect opportunity to see some views in the mountains (and not even the tallest ones). They are along the San Andreas fault line and the view overlooks San Bernardino below. Here are some fun views along the way. Look for the jeep in the second image and the houses built on top of the mountain in the third image.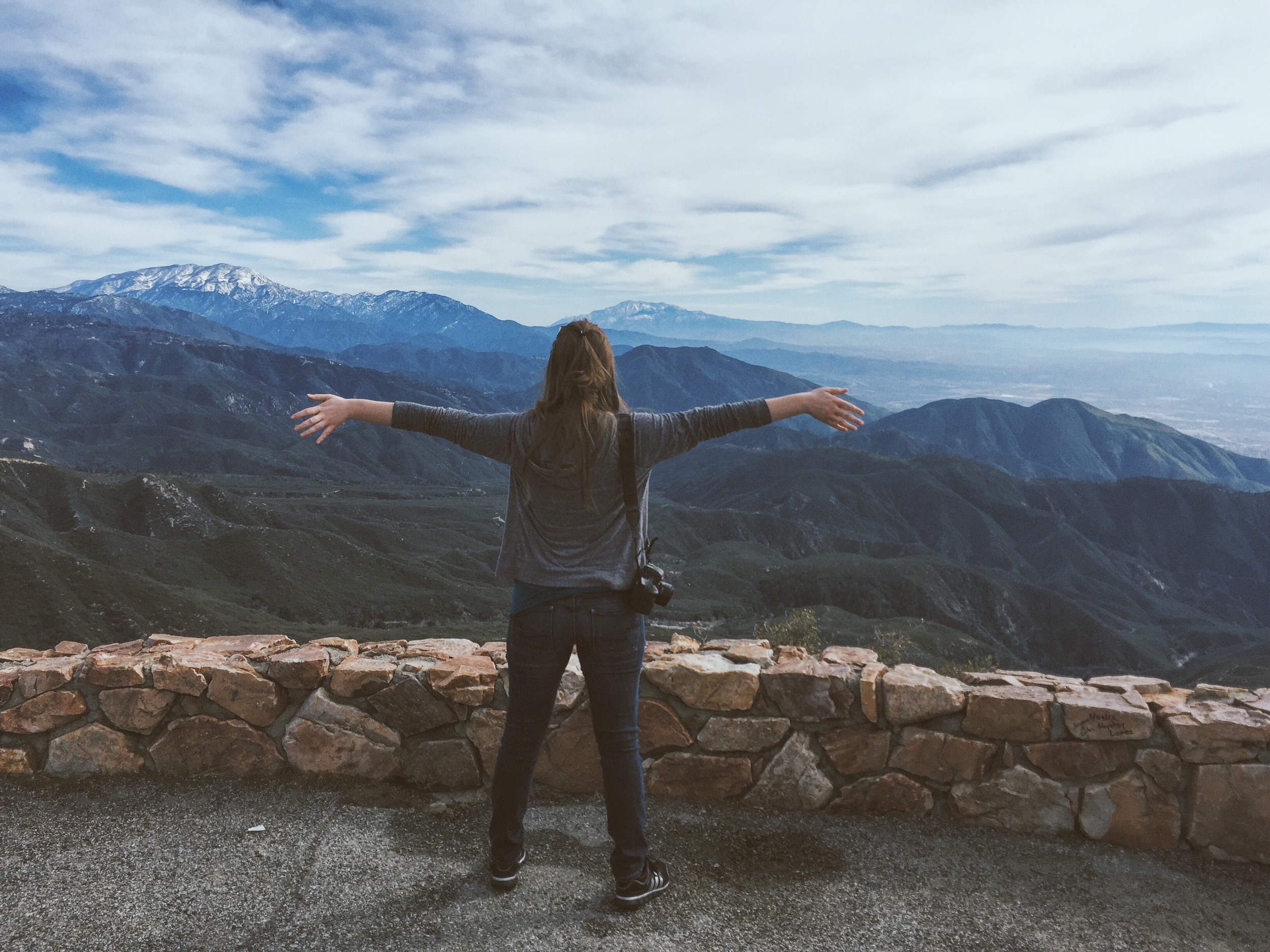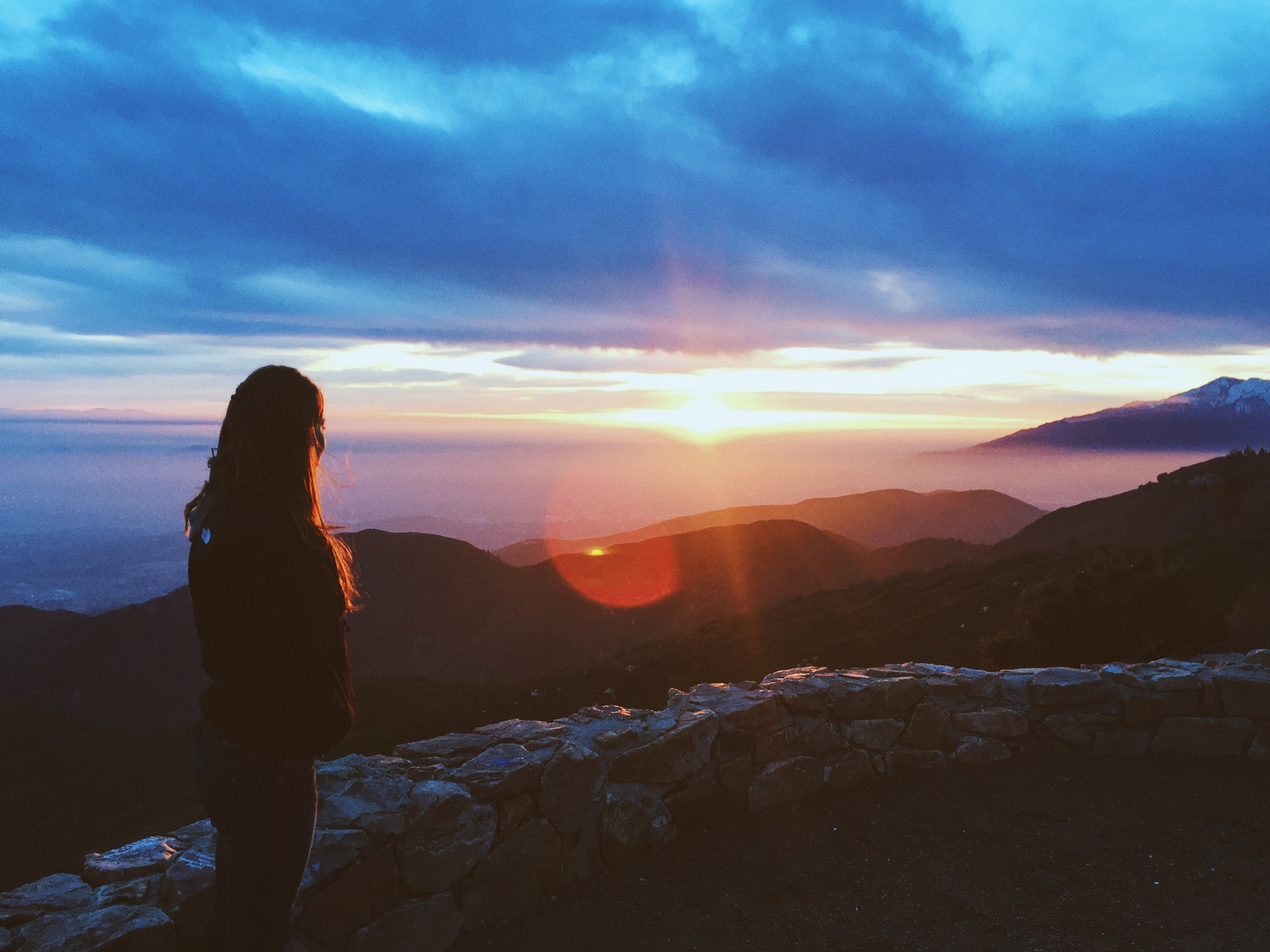 In-N-Out Burger. It happened. Oh man. I finally understand what all the hubbub is about with this place. It felt like we were at an auction or a fair waiting for our order. I mean, it was actually a lot of fun waiting in line, who would have ever guessed! I went the traditional route and ordered a cheeseburger, fries, and a strawberry milkshake, and my verdict is that I better start working out more and get a another job to keep up with my cravings of this place.
Michelle and Lana ate there for the first time, too. Lana tasted a little bit of Michelle's vanilla shake and then wanted to drink the whole thing. She literally cried when it was all gone, which isn't that far fetched of a reaction.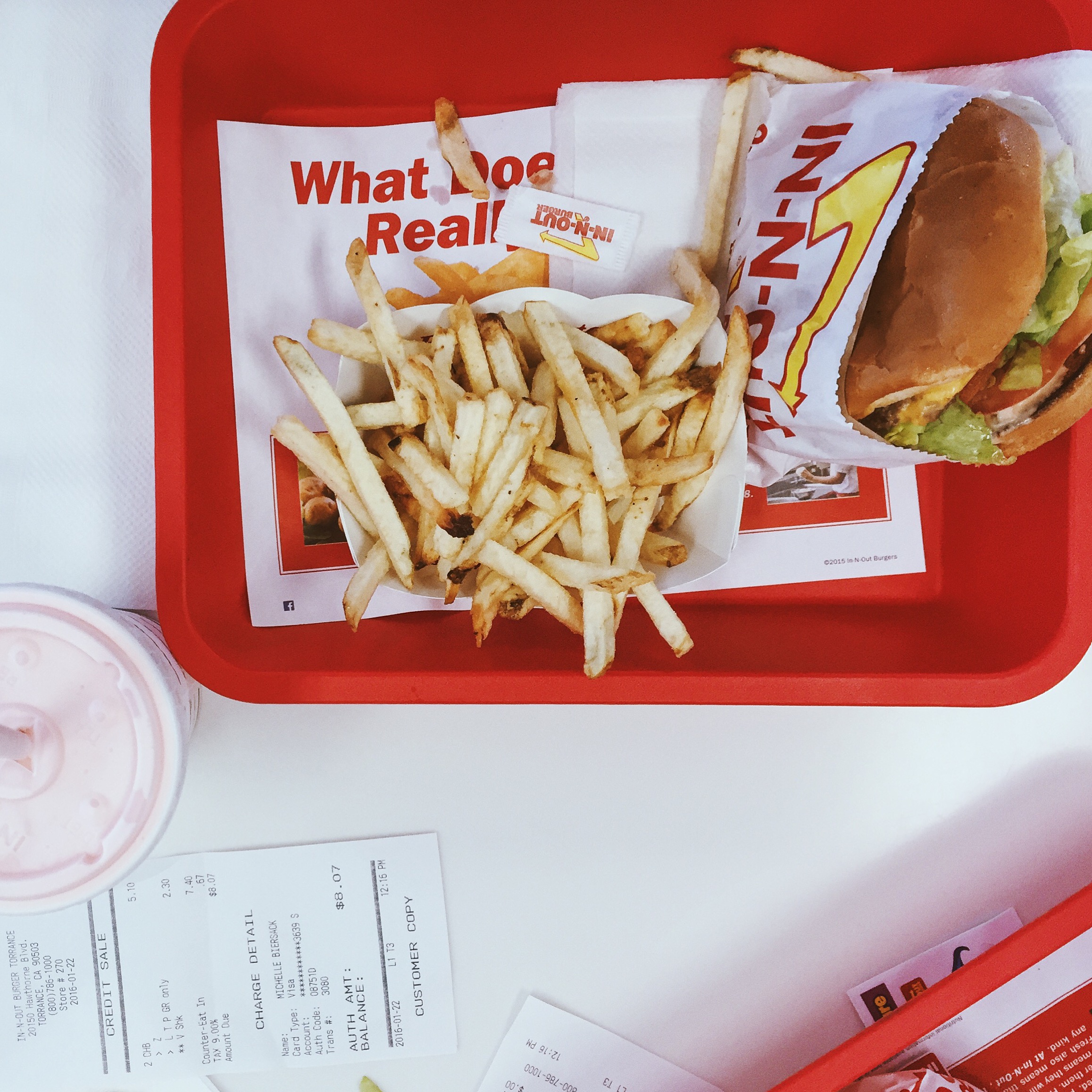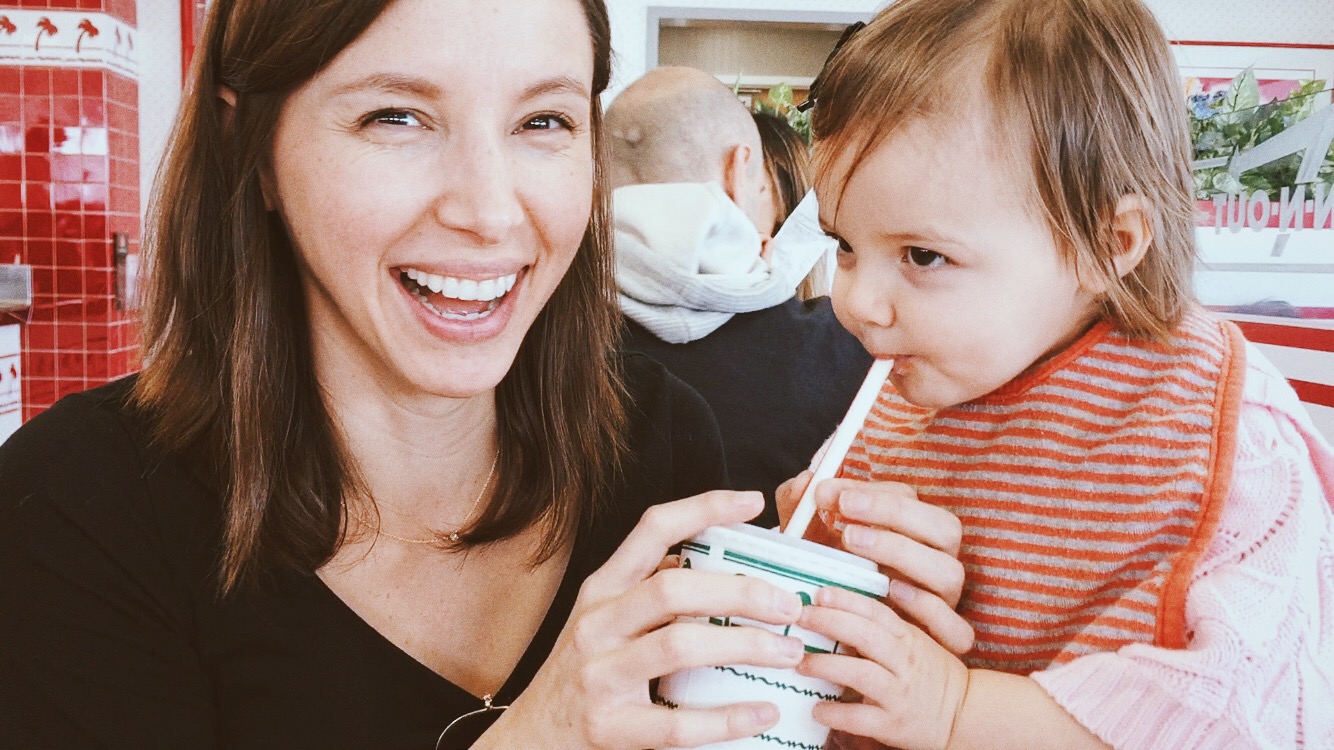 Some of the other fun activities of the week included shrimp + cilantro tacos at Cafe Rio in Manhattan Beach, s'more night by the fire pit (yes, this happened in January, I am totally pumped about the weather out here), game night featuring Mancala, blueberry pancakes at Uncle Bill's Pancake House in Manhattan Beach, and the Farmers Market in El Segundo on Main Street.
Of course I can't leave out photos of my adventures with Lana around town through the week. This week we went down to the beach, the farmer's market, and even took a ride with Uber (which is probably the most convenient idea ever). Also as a side note: she is quite the stylish little lady.
Live by faith & share fotos.